Richard Etellin Ski Instructor at Chamonix Cross Country Skiing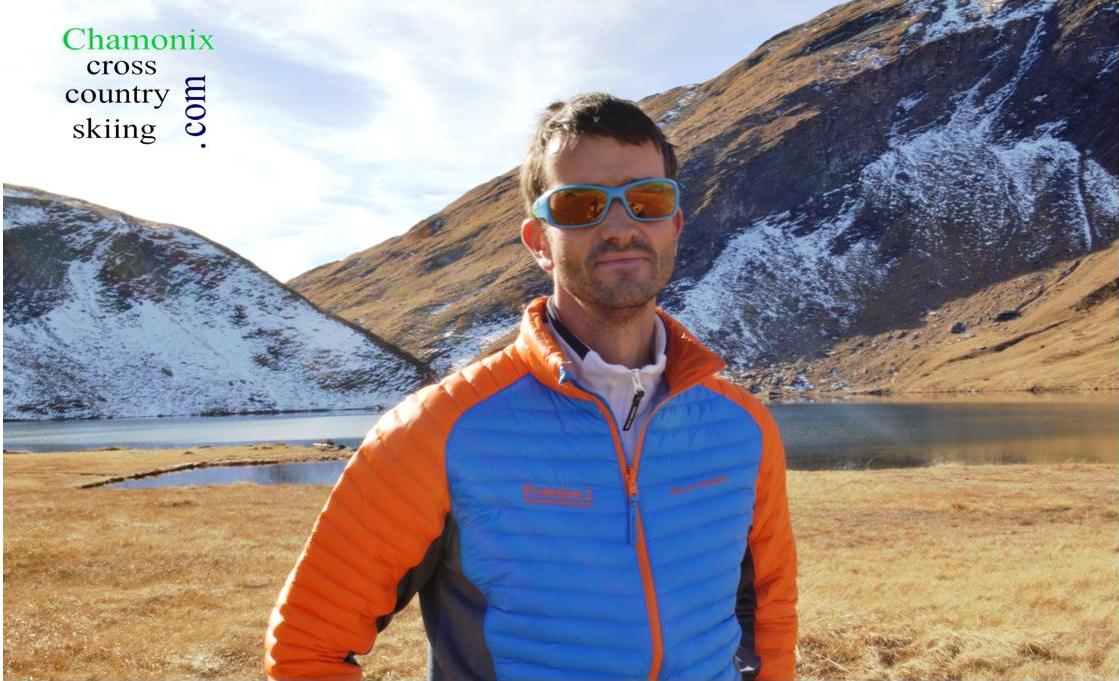 Born and raised in Chamonix, my origins have fuelled my passion for mountain sports and motivated me to make them my career.  I enjoy the contact with both my French and International clientele and find it very rewarding.
Father of two young boys, I have designed and built our own chalet in the style typical to this region.  We count ourselves lucky to posses sufficient land to cultivate a selection of our own fruit and vegetables, and raise a small flock of chickens.
Passionate about sport, I enjoy running ultra-marathons and Mountain biking; they keep me fit too!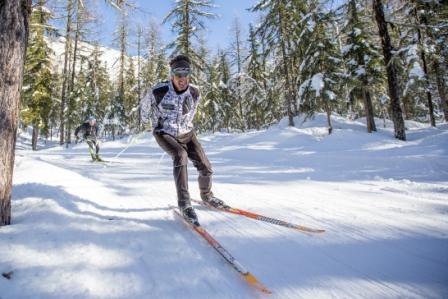 My objective professional is to share with you my enthusiasm for the various sports (Skiing, Mountain Biking, Trail Running, Hiking and Yoga), that I practice daily, in the incredible destination of the Chamonix valley and beyond.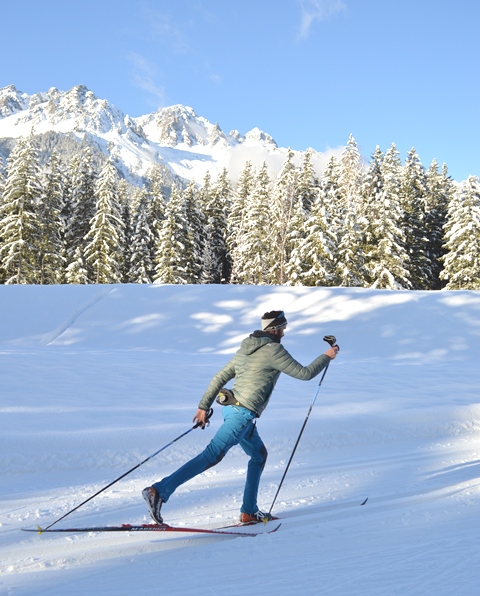 I am professionally qualified in the following disciplines.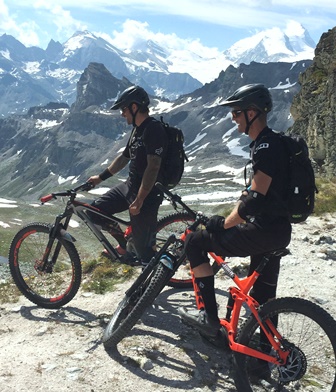 -Ski
-Hiking
-Snowshoeing
-Running trails
-Mountain biking
-Personal trainer
– Ski instructor and ski club coach. High school coach since 1999.
Diplomas


-Hiking guide
-Ski instructor
-Mountain Bike instructor
-Sports coach
-Biathlon instructor
Follow our summer website: www.montblanc-loisirs.com
Studied at ENSA Chamonix and CNSNMM Prémanon.
Honours:
Finisher of various UTMB trail races and  3 times Marathon du Mont-Blanc.
Participated in various long distance cross-country ski races:  La Transjurassiene, la Foulée Blanche, le Marathon International de Bessans, la Run and Skate.
Various mountain bike races and finisher of the MBrace.
About
Trainer / Coach at Frison-Roche high school  for the classes mountain and ski  Biqualification.